Back to all posts
Posted on
HELP from EIPS and Strathcona County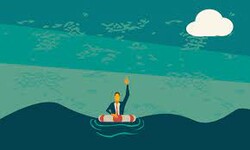 There are many ways for our Wes Hosford families to get the help they need in these crazy COVID times! Here are some links to a few opportunities...
Please read this message from Strathcona.ca
Strathcona County Family Resource Network: Parenting is a journey and everyone needs help
sometimes. The Family Resource Network offers
a range of FREE parenting supports and
services including:
• Information on child and youth development
• Working through parenting challenges
• Supporting unique parenting plans
• Connecting to community resources
• In-home and virtual parenting support
For more information, call Family and
Community Services at 780-464-4044 or
email familyresourcenetwork@strathcona.ca
1-877-303-2642
Provides toll-free, 24 / 7 telephone service, which offers help for mental health concerns for Albertans.  Provides confidential, anonymous service, information about mental health programs and services and referrals to other agencies if needed

Support for Students and Families
Counsellors and school-based support teams are asked to reach out to students and families to share mental health resources and information. Each school team is asked to identify vulnerable students and connect with families who may need additional support to help cope, locate resources and access services in their community. Let your families know you're available to students—albeit at a distance—to keep them connected with you and to support them in accessing resources they may require.
 
ASEBP (Homewood Health)
Another resource available is the EIPS employee assistance plan. Staff are reminded support services are available through ASEBP (Homewood Health) for both staff members and their families. All contact with Homewood is confidential, and the service is immediate to employees covered under ASEBP.
Additionally, services provided by Homewood Health are free of charge, including followups. The service is accessible by dialling 1-844-311-8068 and follow a "call today, start treatment tomorrow" approach. Below is Homewood Health's website. It includes clinic locations and the local Edmonton contact number.
Homewood Health- COVID-19 Supports 
Webinar: 
Cynthia Keys, with Homewood Health provides some tips and resources for reducing anxiety and managing the changes and transition back to the classroom during COVID-19 pandemic.  Although initially targeted for teachers, the information can benefit all school and department staff.  If you can make time, you may find it helpful to find a quite space to recharge and listen to this 50 minute webinar.
https://homewoodhealth.com/corporate/webinar-for-teachers
Respect in the Workplace and School 
Alberta Education has made available two free online programs for staff and students.  School/department leaders and staff are encouraged to review the Respect in the Workplace and Respect in School training programs in  consideration for staff professional development.  This training compliments the EIPS Connect to Respect Program.
Respect in the Workplace is a 1.5 hour self-paced program that focuses on the prevention of bullying, abuse, harassment and discrimination (BAHD) behaviours in the context of adult to adult behaviour. Respect in the Workplace provides the tools to deal with peer to peer interaction and promotes safe and positive work environments.  A certificate is presented on completion. Access the training at: https://abed-workplace.respectgroupinc.com/registration.jsp
Respect in School is a 90 minute, self-paced, online program that focusses on the prevention of Bullying, Abuse, Harassment and Discrimination (BAHD). It is available to staff, parent volunteers and student leaders. All school authorities including First Nation education authorities, as well as education partners, can access the training.  Access the program at: https://abed.respectgroupinc.com/
 Self Care Toolkit
This toolkit developed by Alberta Health Services is designed to provide information and practical tools for self-awareness, personal and team wellness, and organizational planning to meet self-care needs, particularly amid the challenges of disaster response/recovery work. From small steps to strategic wellness plans, this toolkit includes a range of resources to draw from, along with consultation support to assist individuals, teams and organizations with planning and implementing for wellness and self care.  Download the Toolkit
Wellness Together Canada 
The government of Canada has made available free of charge a set of tools and mental health resources that provide advice, inspiration, or direction for finding additional support especially during COVID. There are also options to access a counselling session with a qualified professional or text with a trained volunteer. All of these options are available at no cost.   https://ca.portal.gs/