Back to all posts
Posted on
HELP from Strathcona County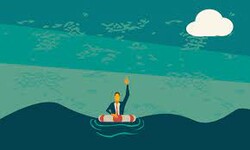 There are many ways for our Wes Hosford families to get the help they need in these crazy COVID times! Here are some links to a few opportunities...
Please read this message from Strathcona.ca
Book Club: Taking time for yourself is not always easy, especially when caring for others.
When we are at our best, we can give others the best version of ourselves.
Join us to journey through the book "The Scaffold Effect" and come together
with others to:
• find meaningful connections
• practice self-compassion
• reflect, learn, and share about the experience of caregiving
Mindful Kids: Do you ever feel big emotions like anger, frustration or worry? Do you ever feel hyper or silly? Find out what's happeneing in our bodies and how to deal with it.
Strathcona County Family Resource Network: Parenting is a journey and everyone needs help
sometimes. The Family Resource Network offers
a range of FREE parenting supports and
services including:
• Information on child and youth development
• Working through parenting challenges
• Supporting unique parenting plans
• Connecting to community resources
• In-home and virtual parenting support
For more information, call Family and
Community Services at 780-464-4044 or
email familyresourcenetwork@strathcona.ca
Adult Learning - Self-Esteem: Learn about what self esteem is, why it is important, and
how to foster it in yourself and your children/teens.
Understand the role that self esteem plays in healthy
development and ways to support this through
conversational skills.