Back to staff directory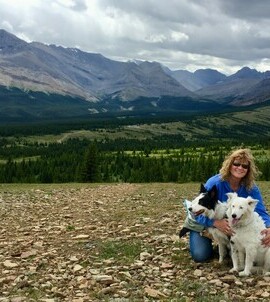 Grade 6 Teacher
Hi, my name is Ingrid Manchur and I've been a teacher at Wes Hosford Elementary since 2004. I've taught grades 3, 4 and 5 and have been teaching grade 6 for a few years. The challenge and the rich discussions grade sixers delve into, are some things I enjoy immensely about grade 6. I'm always learning something new from my students. In our class, we focus on student responsibility, leadership, independence, respect, kindness and doing our personal best always. The following quote has always resonated with me as it speaks to the excitement of learning which begets life-long learners.
Education is not the filling of a pail, but the lighting of a fire. William Butler Yeats.
Myself, I have 3 young adult children and my youngest lives in Germany – more travel for me…. yeah! I was fortunate to have lived in the U.K. when my children were young and we were able to explore all parts of Europe. My passion for travel has now branched out to the Middle East, Indonesia & Africa. Evenings & weekends, my 2 border collies and I, are usually out exploring trails in the countryside or specifically, the river valley or Blackfoot Prov. Park. Occasional weekends spent hiking or skiing in our beautiful mountains also feeds the soul. Whenever I can snatch a moment of uninterrupted time, I am reading.
As part of my writing program, students have the responsibility of writing in their agenda daily. It details important dates, assignments, homework and general school information. Look over, and initial this agenda daily, to keep our 3-way communication up. I want to hear from you, so for any inquiry, please feel free to write me a note in the agenda or send me an e-mail.
Ingrid Manchur